Serrania de Albarracin. Aragon.

Along with Universal Montes, constitutes a great bulk of the Iberian mountain range to the west of Teruel, and in him the Tajo river is born, next to Frias de of Albarracin.
The rivers Guadalaviar (after, Turia), Cabriel and Cuervo cross the region creating beautiful defiles like the one of the same town ofAlbarracin.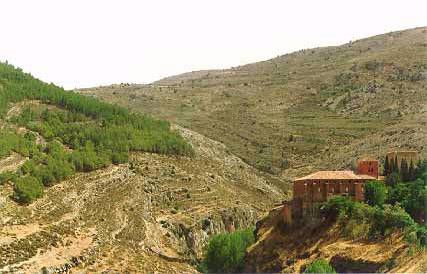 The tabular high plateaus or teeth are frequent, like the Tooth of San Juan, with redoubts of glaciarismo in the highest parts. Their rainy climate and its altitude condition their vegetation: sabina to albar, pine groves of several species, oaks, maples, and green grass. In this steep mountainous area the hidden valleys with enormous entomológica wealth (butterflies) and micológica abound (mushrooms).
In the rivers, the otter, the trout and the crab occur.
In the National Reserve of Hunting of Universal Montes, to the deer and jabali occur.
Remarkable they are also the "tremedales" of the Mountain range of the Tremedal: they are lands of little firmness due to its turbosa composition.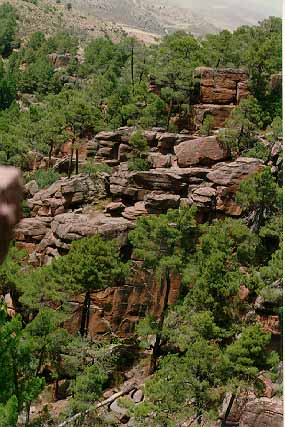 Serrania Albarracin.



Also Aragon enjoys a diverse and varied Nature where passing by plants, animals, Geology, or landscapes we can arrive at a fantastic bestiary that lives in its monuments.

The information will not be complete without a stroll by its three provinces, with shutdown in some of its spectacular landscapes like Ordesa, the Moncayo, Monegros or by opposition the Ebro.

Also you can dedicarte to the intangible ones: from the legend compilation that also does to universal Aragon.



Fauna | Flora | Geology | Fungi | Water
Landscape | Monegros | Moncayo | Ebro | Ordesa
Bestiary | Books | Buffon | Activities | Culturales | Zh2o | Photografies
Document | Nature in Aragon



The pasapues project is an extension of the Aragón project is like that, and tries to collect and relate all possible types of documentary information about Aragon: texts, books, articles, maps, illustrations, photographs, narrations, etc., and proceed to its publication and diffusion.

Serrania de Albarracin.www.naturalezadearagon.com, Nature of Aragon, Asociation, Aragon, Zaragoza, saragosa, huesca, Teruel, Internet, document, information, culture, nature, history, communication. Cultural Association Aragon Interactive Multimedia Aragon (the AIM)

Copyright 1996-2021 © All Rights Reserved Francisco Javier Mendivil Navarro, Aragon (Spain)

Explanations or to correct errors please press here

Legal Warning.. This activity of the Asociacion Cultural Aragon Interactivo y Multimedia
As opposed to the threat of the hope of the water trasvase: CONGRATULATIONS.

This website does not directly use cookies for user tracking,
  but third-party products such as advertising, maps or blog if they can do it.
If you continue you accept the use of cookies on this website.